Reflections on the 2022 ICWCI Conference
Posted by Daria Tkach, Recruitment Consultant on Tuesday, May 17, 2022
I joined the 2022 Institute of Clerks of Works and Construction Inspectorate (ICWCI) Conference on Saturday 14th of May. The 2022 event was held at the award winning Castleknock Hotel. My stay at the hotel was comfortable and relaxing and I am thankful to all the staff who were very helpful and welcoming.
The ICWCI Conference brought together Clerk of Works members of the ICWCI along with guests, speakers and sponsors. It was an amazing opportunity to network with like-minded individuals, and to get to know more about the latest developments and trends in the construction industry. Big appreciation to the ICWCI Dublin Chapter and ICWCI staff for organising such an amazing event, which I am super pleased to have been a part of.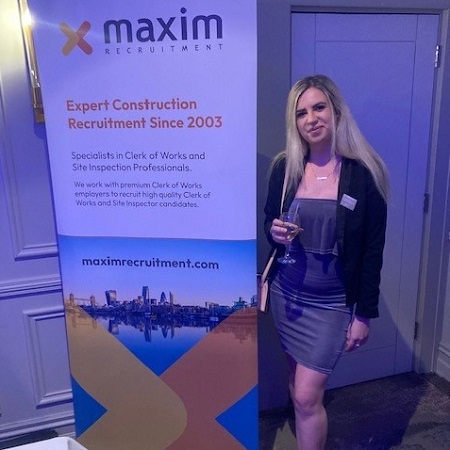 The professional programme started at 9am on Saturday with Deputy Mayor of Fingal, Councillor Daniel Whooley formally opening the ICWCI Conference. Following that, I listened to two Seminars presented by Tomas O'Leary on behalf of MosArt and Phil Ward representing Xtratherm.
The first seminar on Rapid Changes in Construction Trends was highly informative about the advancement and benefits of more sustainable buildings. It was surprising to hear those buildings are responsible for 40% of total global carbon emissions.  During the second seminar I got to know more about Xtratherm the thermal insulation manufacturer, which was one of the headline sponsors for the ICWCI event.                   
On a Saturday evening, it was time for the prestigious Building on Quality Awards. The evening started off with the drinks reception, followed up by an opening presentation and a delicious 3 course meal. This event celebrated the achievements of remarkable Clerk of Works and Construction Inspectors, recognising those who have gone above and beyond within their role on a particular project. Congratulations to all the winners on their very well-deserved awards!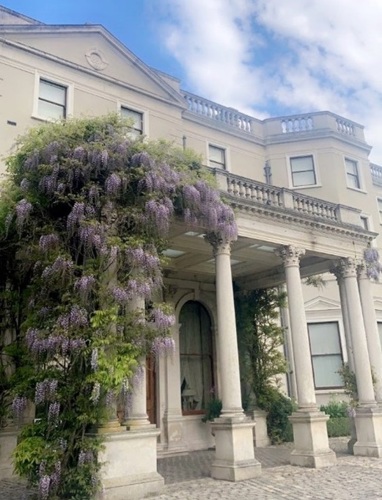 On Sunday morning we visited Farmleigh House and Estate. This historic house was a home to the famous Guinness family for generations and right now is the official Irish State guest house. We had a tour of a property by a knowledgeable guide who talked through important artworks and the furnishings at the property, as well as a general history from the eighteenth century, which was when the building was built. After the tour of  Farmleigh, we had some time to explore beautiful, feature walled and sunken gardens.                                          
This summarises the highlights of my trip to Dublin, Ireland this weekend for the annual ICWCI Conference. I thoroughly enjoyed my time spend there, meeting and networking with so many great professionals in the construction industry.
If you are interested in working with me as a client who requires specialist Clerk of Works recruitment services, do not hesitate to reach out to find out about how Maxim Recruitment team can help you.
Alternatively, if you are a Clerk of Works looking for a new job role, please have a look at our current Clerk of Works vacancies or feel free to get in touch with me to discuss your next career move.